Horst Excavating Equipment Book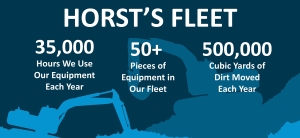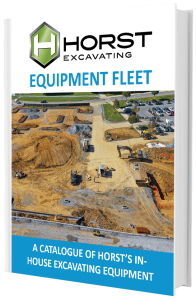 There are several benefits to working with an excavation firm that owns its own machinery instead of renting it. Horst Excavating is proud to hold a wide range of equipment because of the advanced level of service it allows us to bring our clients.
With machine ownership, our excavating team knows they are working with well-functioning, well-maintained pieces of equipment. Because we own a wide array of standard and specialized excavating machinery, we won't run into delays if a rental company is out of the machine we need.  Additionally, we won't face use restrictions, allowing us to fully utilize the machine in a safe and effective manner.
In our comprehensive Equipment Book, you'll get an inside look into what types of equipment we have on our bench, as well as what each machine can do on your project.
Get your free copy today by completing the form below.
Posted March 27, 2023