June 2019 Project Snapshots

A peek into the "busy season" for Horst Excavating!
For many people, summer means a slower pace that includes taking time for family vacations, lazy days in the hammock, and relaxing poolside. Horst Excavating has an entirely different vantage point on what summer means – nicer weather + longer days = more opportunity to move dirt and kick it into high gear!
Our employees are hard at work on projects across our 100-mile working radius. Here are a few updates on what is happening on some of our larger projects!
Havre de Grace Middle / High School
Havre de Grace, MD
This very large ongoing project continues to progress nicely. Horst has begun screening topsoil for the three baseball fields, in addition to finishing utilities work. We have also placed the curbing and asphalt paving on the west parking lot. Horst also recently facilitated the relocation of the parks and recreation building.
Preston Lane Roundabout
Upper Saucon Township, PA
Now that school is out for the summer, the road has been closed with detour signs installed. This has allowed for curb, pavement, and stamped concrete work to be put in action. Horst anticipates an August completion for this project.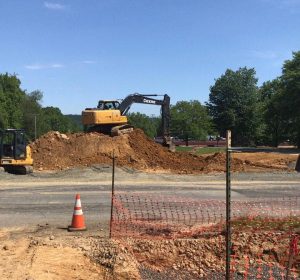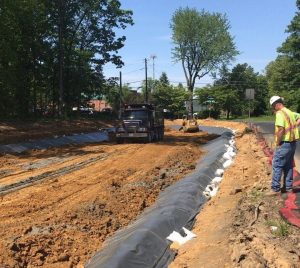 Manheim Township School District
Lancaster, PA
Horst Excavating is simultaneously working on two projects for the Manheim Township School District. The South Parking Lot Expansion project is rapidly advancing, with the infiltration basin completed and planted and tennis court recently paved. The final touches are being put in place with completion anticipated in July.
Meanwhile, the Middle School project is bustling with other prime contractors' work underway alongside Horst's crew. The building pad is now complete, and utilities and roadwork are progressing in preparation for the 2019-2020 school year.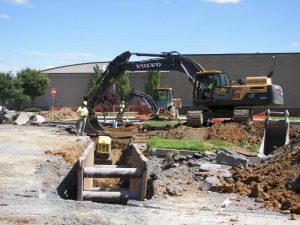 ---
We have been blessed to have a busy and productive spring and look forward to continuing that momentum over these summer months. We extend our gratitude to our clients, partners, employees, and friends for being part of the Horst Excavating family.
Posted June 25, 2019