Land Development: Why It's Such a Long Process & How to Expedite It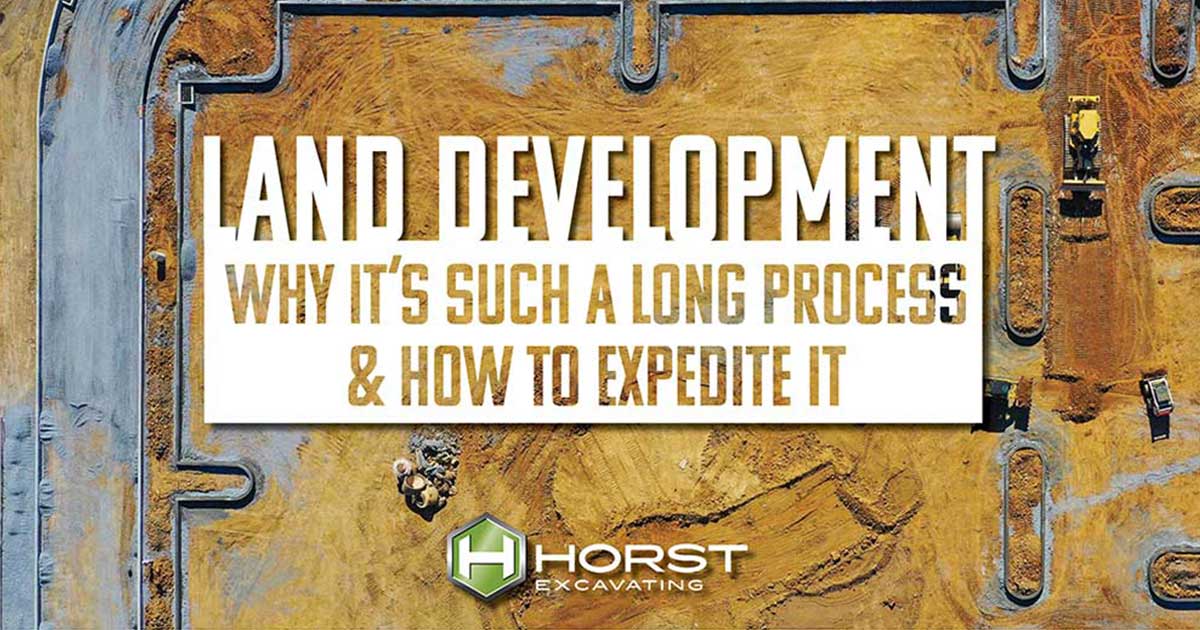 Land development has a somewhat notorious reputation among experienced developers. Municipal hurdles and unforeseen characteristics in the land itself can present challenges that may totally derail preliminary schedules. Not only can this be frustrating for owners who are eager to get into their new building, but the challenges that inevitably pop up can be difficult to navigate.
And while there will always be the potential for schedule-derailing surprises, with the right team and some work upfront, you can make the process as efficient as possible.
In this blog, we'll talk about what factors can make land development such a lengthy process, and we'll share what you can do to expedite things.
Common Land Development Issues & How to Plan for Them
There's more to land development than clearing away a few weeds and trees. A variety of things can pop up during the process that may cause you to hit the brakes on your project. Surprise site conditions that require additional work to mitigate can postpone construction. Time-consuming paperwork needing municipal approvals could also push back work.
All in all, land development can take anywhere from a few months to a few years.
Below, we'll talk about some typical causes of delays during the land development stage and share a few tips on how to minimize their impact on your project's schedule.
What's Hidden Below: Contaminated Soil, Remains, & More
Sometimes, things lie below the surface of your land that can't be detected on a typical walk-through. These may require additional work to mitigate, which can push your development off schedule.
For example, if your team discovers buried hazardous waste or contaminated soil on your land, you'll have to first remove or remediate the earth according to local ordinances. There are various methods for safely and efficiently dealing with brownfield sites, but they will all add time to the schedule and costs to the bottom line. That said, you'll likely have to correct the issue before construction can begin, so you'll want to get your soil tested and any remediation work done in a timely manner.
While less common, old graveyards and archeological findings could also bring construction to a halt, as could finding protected or endangered species on your land. Depending on the finding, you'll have to handle it according to your local municipality's regulations.
Topography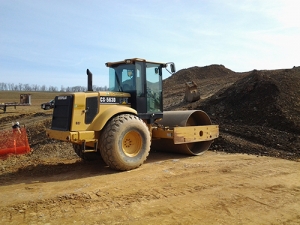 The topography of your land could also push out your project's completion date. Grading, drainage, soil composition, and below-grade rock could all require additional work to prepare your site for the construction of a building.
In some instances, these disturbances can be easily seen by just touring the site. However, to get a true sense of what's going on below-grade, you need to get a geotechnical report done. This will tip you and your excavator off as to how much rock, if any, will have to be removed before construction can begin. This will help in setting a realistic schedule and budget. For more on detecting and removing rock from a site, check out this blog.
You'll also want to take note of the overall grading of the site as well. Not only can this impact how much earthwork will need to be done to prepare the site for the building, parking lots, and landscaping, but it can also impact site drainage.
Zoning
If your parcel of land is already zoned for the use you intend, you shouldn't experience too many issues with this. However, if you need a zoning variance, the process could push back construction significantly. Each municipality will have a different process for applying for and obtaining the variant. The sooner you start this process, the better.
In some cases, you may have partnered with a construction team prior to beginning the zoning variance. If this is the case, they may be able to help guide you through this process. It can be helpful if your construction team worked with that municipality in the past, but it isn't necessary.
Instead of choosing a company based on location, it's more important to choose a team that stands beside you as a true partner who has your best interest in mind.
Permitting
In addition to having your property properly zoned, you'll also need to obtain permits. Permits are needed for just about every time of project that requires land development. You'll want to research what permits are required for the work you plan on doing and get the ball rolling on the permit process soon as possible.
Regardless of how early you begin, this can be a time-consuming and frustrating process. In some cases, the construction partner will be able to take on the permitting process for you, freeing up your time.
Utilities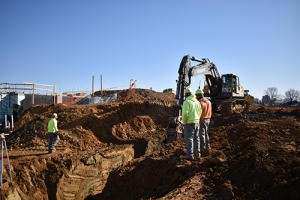 Another thing that can extend the land development process is gaining access to utilities. This includes things like water, sewage, electrical, cable, phone, and internet. Depending on how remote your site is, you may need to contact your utility provider and get them to run service to your jobsite so that your new building can be connected.
You should be able to research where the utility lines are located to see if there are any existing hookups nearby. You'll also want to be informed as to the local regulations relating to installing these lines.
As with the other items on this list, it's better to do this as soon as possible. While some services, like sewage, might be able to wait, your construction team will likely need electricity as the construction process begins. You should work to locate the closest utility hookups and reach out to the service providers to discuss connecting it to your property.
If it's a rural area, they may have to run new services out, which could take a much longer time. However, kicking this off as soon as possible can help get the site ready for work.
Final Tips for Expediting the Land Development Process
A good deal of the hurdles that arise during the land development process can be unforeseen or unexpected. And there are few things that are more frustrating than being ready to break ground on your new project only to find out there's another development hurdle that will push things back.
While no amount of preparation can expose all the potential unforeseen issues on a site, there are a few things you can do to get a true handle on the site and prepare yourself for any additional work that may follow.
To sum this all up, it all comes down to three things:
1. Come in With a Clear Plan
Knowing what you want to do before starting the land development process can help get your project off on the right foot. If you know what you want to develop, you can select a plot of land that suits your needs. If possible, purchase land that's properly zoned in an area with access to the infrastructure you'll need.
2. Research the Conditions on Site
A great way to save time during land development and ensure your project is progressing efficiently is to research and analyze your site. While you won't be able to find everything, the idea here is to try and see the unseen. This includes checking into things like soil composition, utility location, and more. That way, you can get the ball rolling on mitigation efforts as soon as possible, decreasing the impact they'll have on your schedule late on down the road.
3. Work With an Experienced Team
From your project management/design-builder/general contractor to site engineers to your excavating team, the companies you bring on to your project team will make a huge difference. They should have an enhanced knowledge of the local terrain. For instance, if they completed another project just down the road and ran into a good amount of sub-surface rock, it's likely that your land has a good amount of rocky soil that will need extra work to make it building-ready.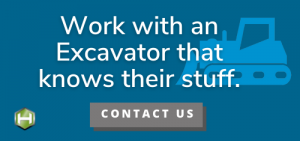 Posted October 07, 2021